FOR EFFORTLESS STYLE THAT DOESN'T COST THE EARTH
OH SO SOFT

Our slow fashion bamboo women's clothing collection is luxuriously soft on the skin. The mid weight fabric naturally creates the perfect drape and the most flattering silhouettes.

BEAUTY + QUALITY THAT LASTS

Our clothing is designed in colours and styles that transcend passing trends. Bamboo fabric is known to be a resilient and durable fibre that retains its shape thanks to the small amount of elastane that provides a little stretch for extra comfort

BREATHABLE + THERMO-REGULATING

Bamboo is known to be breathable, thermo-regulating and anti-bacterial – so it won't retain odours. It's kind on the most sensitive skin and is certified by Standard 100 by Oeko-Tex, confirming the fibre contains no harmful levels of chemicals.

FAST GROWING - SELF REPLENISHING

Bamboo is a fast growing, renewable resource, requiring no pesticides or fertiliser to grow, and reshoots from its roots. It needs only 1/3rd of the water for growth compared to cotton, and takes 5 years to mature compared to 30+ years for trees.

BAMBOO THE SUPERHERO

Bamboo roots prevent soil erosion. The plant creates its own nutrients in the soil by shedding leaves. A grove of bamboo releases 35% more oxygen than an equivalent strand of trees, crucial to the balance of oxygen and carbon dioxide.

A RETURN TO SUSTAINABLE LIVING

Bamboo meets the demand for slow fashion using natural, readily available resources. Not only does harvesting the plant have minimal impact on the environment, but it can also be returned to the earth, as the end product is biodegradable.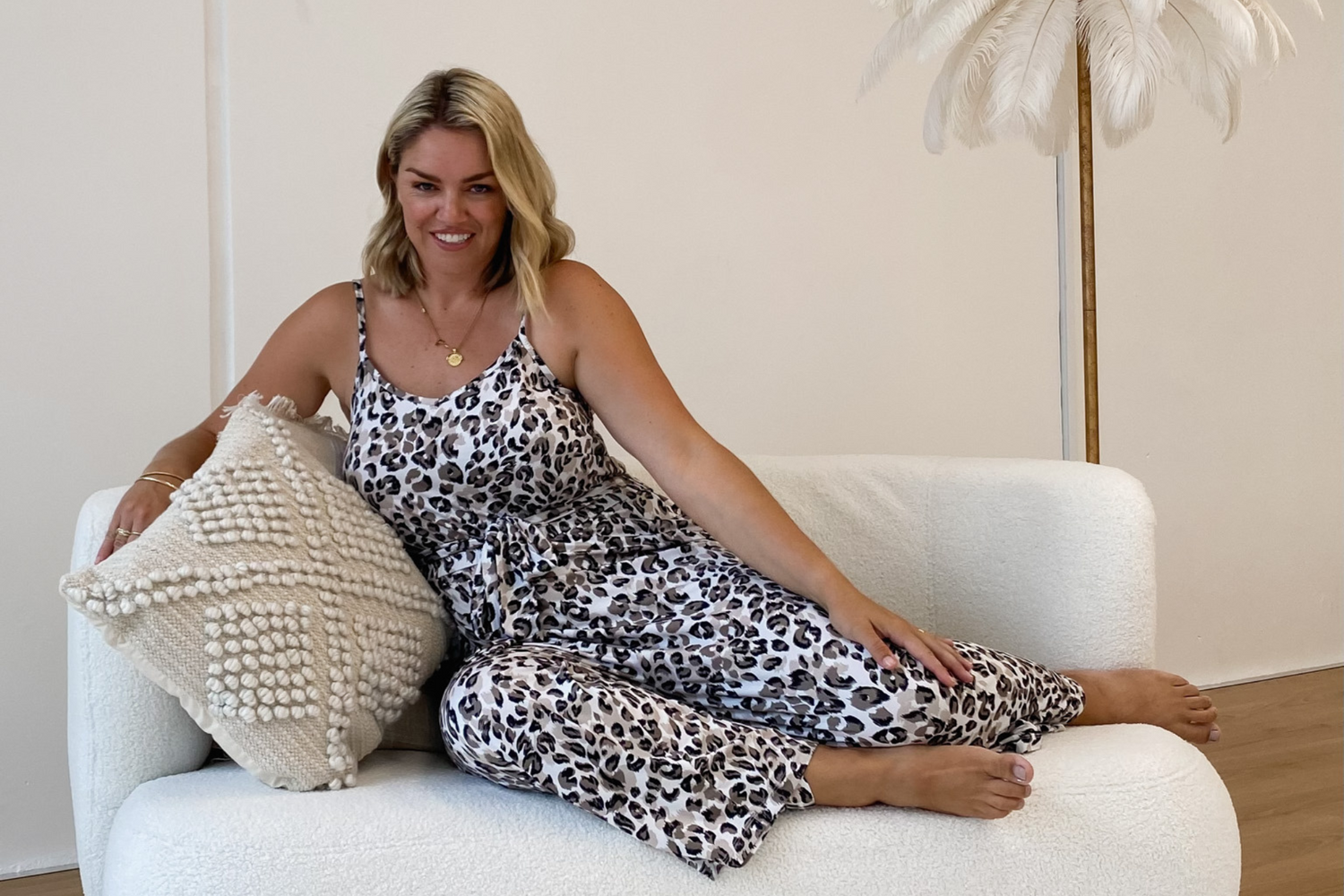 LOVE YOUR BAMBOO LIKE IT LOVES YOU
We want your beautiful bamboo clothing to last through continual wear and remain the staples in the outfits that make you feel amazing. Please refer to individual product care instructions on each garment, and follow these extra steps to care for your bamboo clothing.
SHOP BEAUTIFUL BAMBOO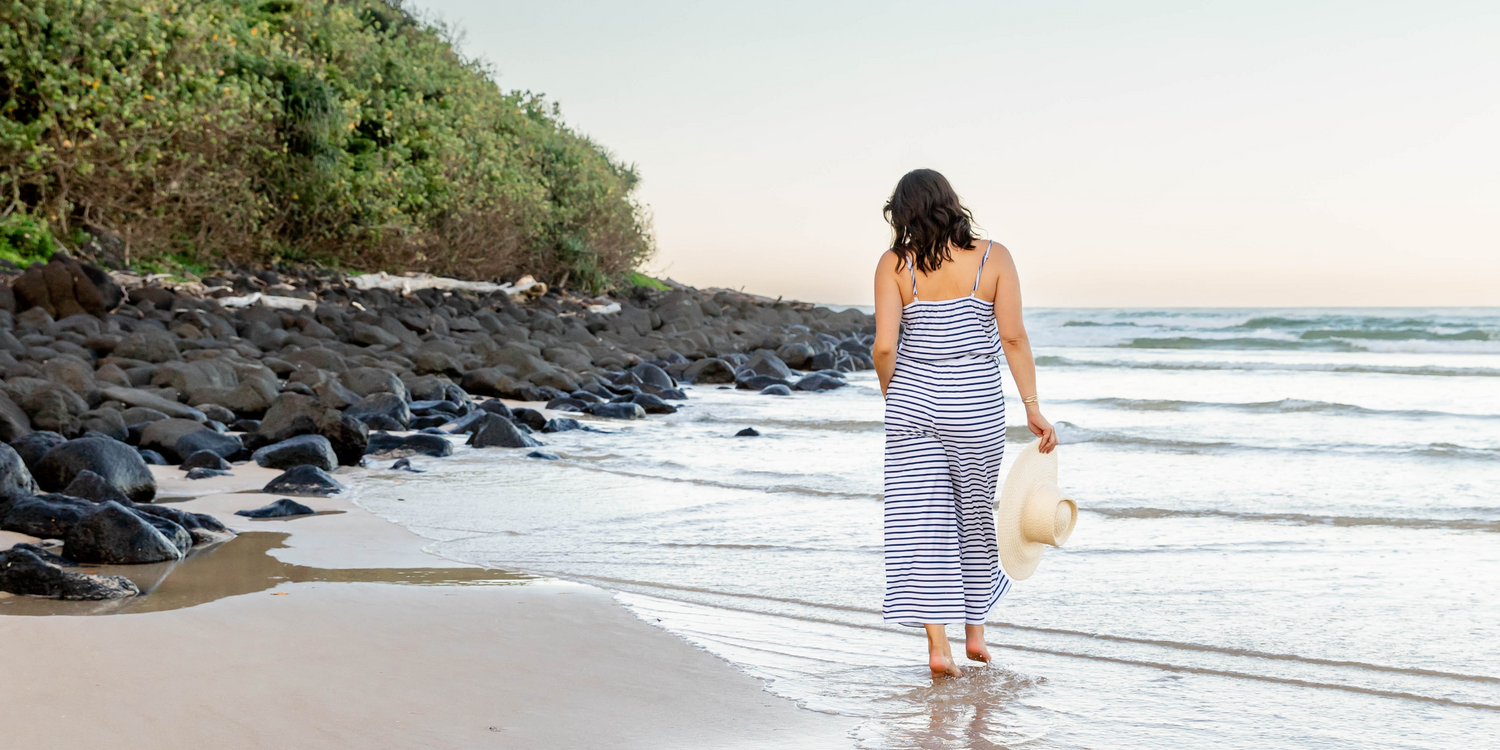 CARING FOR YOUR BAMBOO
Use a cold, gentle machine wash, with a natural detergent. Avoid fabric softener, wash inside out, avoid washing with abrasive fabrics, and line dry in the shade. To extend the life of your favourite bamboo outfits, minimise abrasion from catching on items such as jewellery, bags, and the like.
MORE ON CARING FOR YOUR BAMBOO
From Plant To Production
All of our bamboo fabric is labelled as "viscose from bamboo" due to the process that it must go through to take it from the original hard bamboo fibre and turn it into the soft beautiful fabric that we know and love. At harvest, the green shoots of the bamboo are cut and soaked in a solution to soften. Once the bamboo has been dehydrated it is pulverised and the bamboo pulp is extracted and dried. This dried bamboo is ground into a feathery soft fibre which is then spun into the yarn that we use to craft of our luxuriously soft garments.  
Our products are made of 95% viscose derived from bamboo and 5% elastane - the small amount of elastane provides a little stretch for extra comfort and helps the garment keep its shape. At Natali The Label we are always striving to improve and provide better products – if you have any comments, questions or feedback on the fit, fabric and care of your garments, just contact us at hello@natalithelabel.com and tell us how we can make your beautiful bamboo clothing, even better.
14 DAY RETURNS

Returns within 14 days in exchange for a Natali The Label Gift Card.

EARN $25 FOR YOUR OLD OUTFITS

Turn your wardrobe clean out into a $25 Natali The Label Gift Card in partnership with Upparel.

NATURE'S COMFORT

Softer, more breathable, absorbent and gentle on your skin. It's fashion as nature intended.